X40 XC, MORE THAN A DOUBLE
We have taken the utmost care with the geometry of this bike, using the same solutions as for the stiff model with short chainstays, wide reach and a very slack steering angle.
In addition, the X40 has a carbon frame of the highest quality making the bike stiff but lightweight. The qualities of this bike make it competitive and ideal for the most adventurous cross-country riders.
XC Suspension System
The vertical suspension system provides greater sensitivity and better terrain interpretation on the rear wheel, making it ideal for cross country. We wanted to offer riders stability and we did so by using an inverted rear trunnion-mount that focuses the main mass of the shock absorber in the lowest possible part of the bike, achieving a low centre of gravity that provides stability and poise.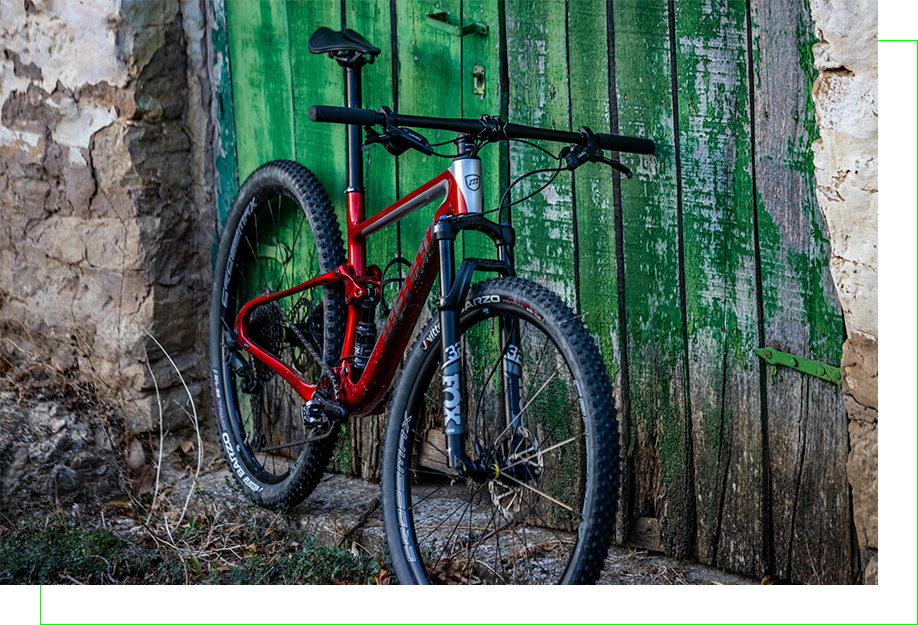 Lighter, stiffer
The rear triangle has no bearings at the joint between chainstays and stays, taking advantage of the carbon bend as the articulation of the assembly. This not only reduces weight but also achieves exceptional stiffness, comparable to a hardtail
MTB
X40 XC 100mm
Every rider is different and we all have our preferences But you can choose your bike to suit you 100%! Click here to configure yours!
Customize