F12, FEEL LIKE A PROFESSIONAL
The new F12 is a bike for the most demanding riders, for those who compete in a cycling team or those who want a bike with the same level as the best World Tour teams.
It's the kind of bike that will allow you to enjoy every ride with the feeling of having that little bit extra over the other riders.
It's also the kind of bike that you enjoy just looking at it. The aesthetics of its aero frame, the fully integrated cables and the possibility of customising the colour will mean you enjoy a unique product.
In cycling, feel is important.
A state-of-the-art carbon frame, its weight, carefully designed geometry and wind tunnel-tested aerodynamics give the F12 the competitive advantage of gaining seconds as the kilometres stack up.
Made from the most advanced carbon in the cycling industry, A+ grade carbon with "Monolith" technology and "EPS". The A+ grade uses 70% 40T fibres and 30% 30T fibres, with additional reinforcements at strategic points of the frame with carbon only used in the military and aerospace industry. The "Monolith" technology guarantees exceptional stiffness compared to any other carbon frame, because the carbon fibre is placed in a single piece from front to rear.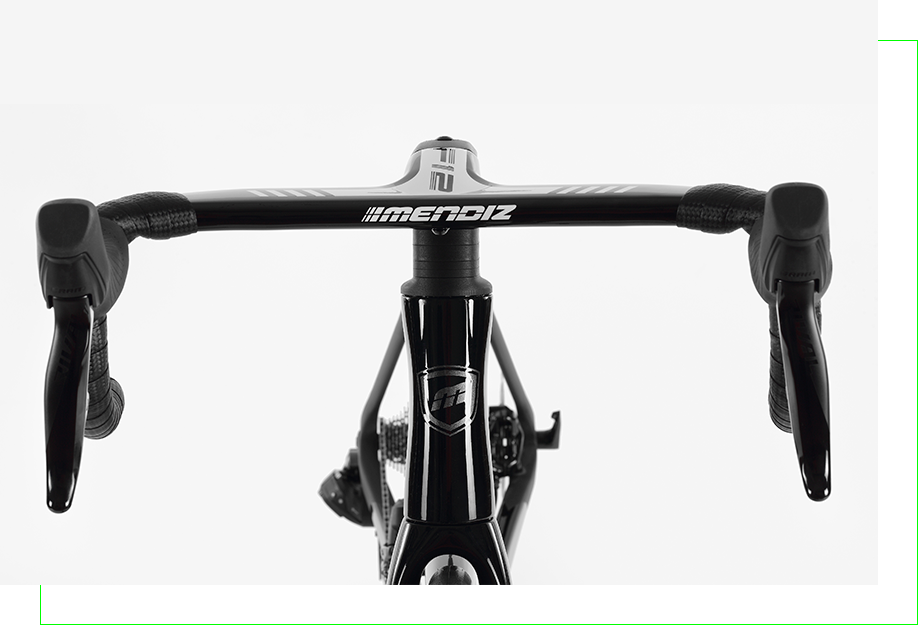 Everything is designed to be more efficient.
Our frames exceed by 30% the most demanding tests in terms of hardness, stiffness, torsion and flexibility, as regards compliance with EU regulations. Before launching any model on the market, we have different test benches to reproduce between 500 and 1000 impacts in key areas of the bike, in order to offer maximum guarantees to our customers.
The "EPS" or expanded polypropylene system prevents any deformation without return and guarantees additional strength in the frame, always making it safer in the most extreme circumstances.
Carretera
F12
Every rider is different and we all have our preferences. But you can choose your bike to suit you 100%. Click here to configure yours!
Customize