F8 SL, AGILE, LIGHT, FAST AND A GOOD CLIMBER
The F8SL model is a very lightweight bike, its frame weighs just 820gr, defining it as a great climber that will allow you to fly up hill climbs like never before.
Perfect balance
The F8SL strikes a balance between flexibility and stiffness, ensuring the frame does not deform, transmitting power with every pedal stroke.
In addition, the rectangular design of the seat stays absorbs uneven road surfaces.
This stiffness is the result of using high modulus carbon fibre and a monocoque manufacturing process.
The frame's geometry is a great help on descents, dominating the road to perfection.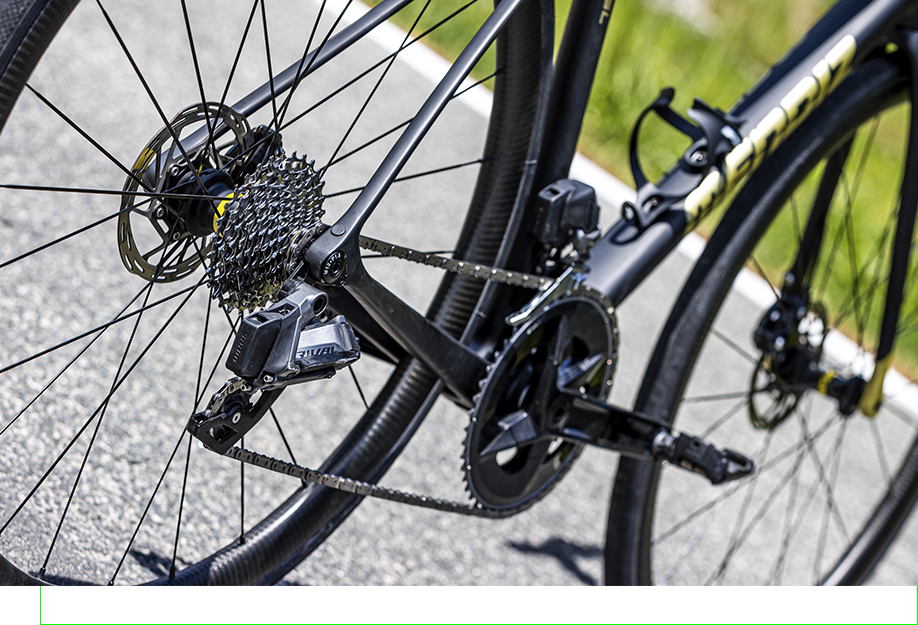 Good climber with the required stiffness to dominate the road.
Our F8 is a good climber with great uphill performance, but the frame geometry and stiffness will be a great help on descents, dominating the road to perfection.
In addition, its curved seat stays and horizontal tube provide a comfort that is not common in this type of bike.
The semi-integrated cable routing, which enters through the headset cap, incorporates FSA's SRS technology. This integration improves aerodynamics and enhances aesthetics.
The F8 assembly incorporates the Shimano component set with its 105 groupset.
Carretera
F8SL
Every rider is different and we all have our preferences. But you can choose your bike to suit you 100%. Click here to configure yours!
Customize