Patxi Cía and his Mendiz make history once again
The Lizaso cyclist gets his second rainbow jersey in Cerro Bayo, Argentina.
The Navarrese cyclist Patxi Cía was proclaimed world champion of mountain bike in the M-40 category in the Argentine circuit of Cerro Bayo. Cía had to suffer until the end to unhook the also Spanish Héctor Guerra in the fourth and last lap of the World Cup track. Cía started out as one of the candidates for victory and has fulfilled the objective with which he has been preparing all year.
The 2023 jersey is the second rainbow jersey that the Lizaso cyclist has achieved in his sports career, in addition to two European championships of the modality.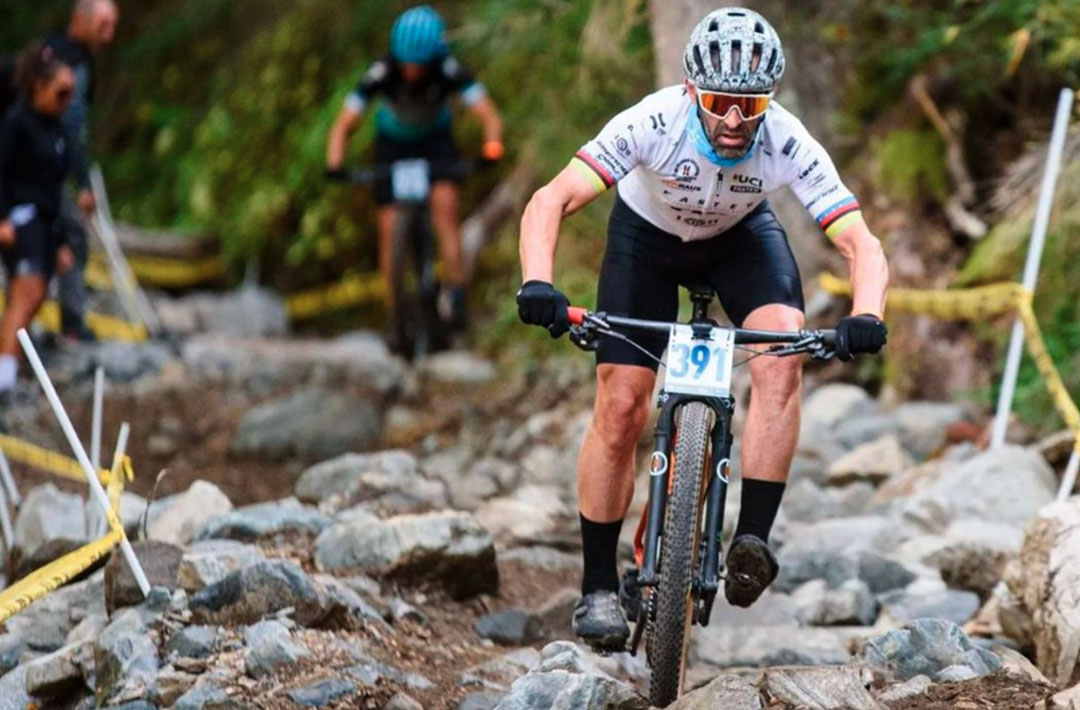 The Team ISB cyclist participated in the age group of 45 to 49 years. On Sunday, April 23, at 11 a.m., this Olympic distance race began and the man from Pamplona set out with the clear intention of revalidating the title of Master World Champion that he already achieved in 2021 at the French resort of Pra Loup.
Patxi used his Mendiz X21SL for this race. Its carbon frame provides greater rigidity and more lightness. This model has all the good qualities of the X21 model, but with improved rigidity. Its qualities make it an effective bike for circuits and for the demands of cyclists.
Lastly, from Mendiz we congratulate Patxi on the victory and we are proud of being able to help him in this challenge.