EF21, MORE THAN JUST ASSISTANCE
Hill climbs or distance are no longer an obstacle.
Want to break your own limits and go further? EF21 gives you that extra push you need to go the distance and rediscover the experience of riding on 2 wheels.
Smooth out your road trips with the extra power offered by the Polini engine, combining lightness, power and unrivalled performance.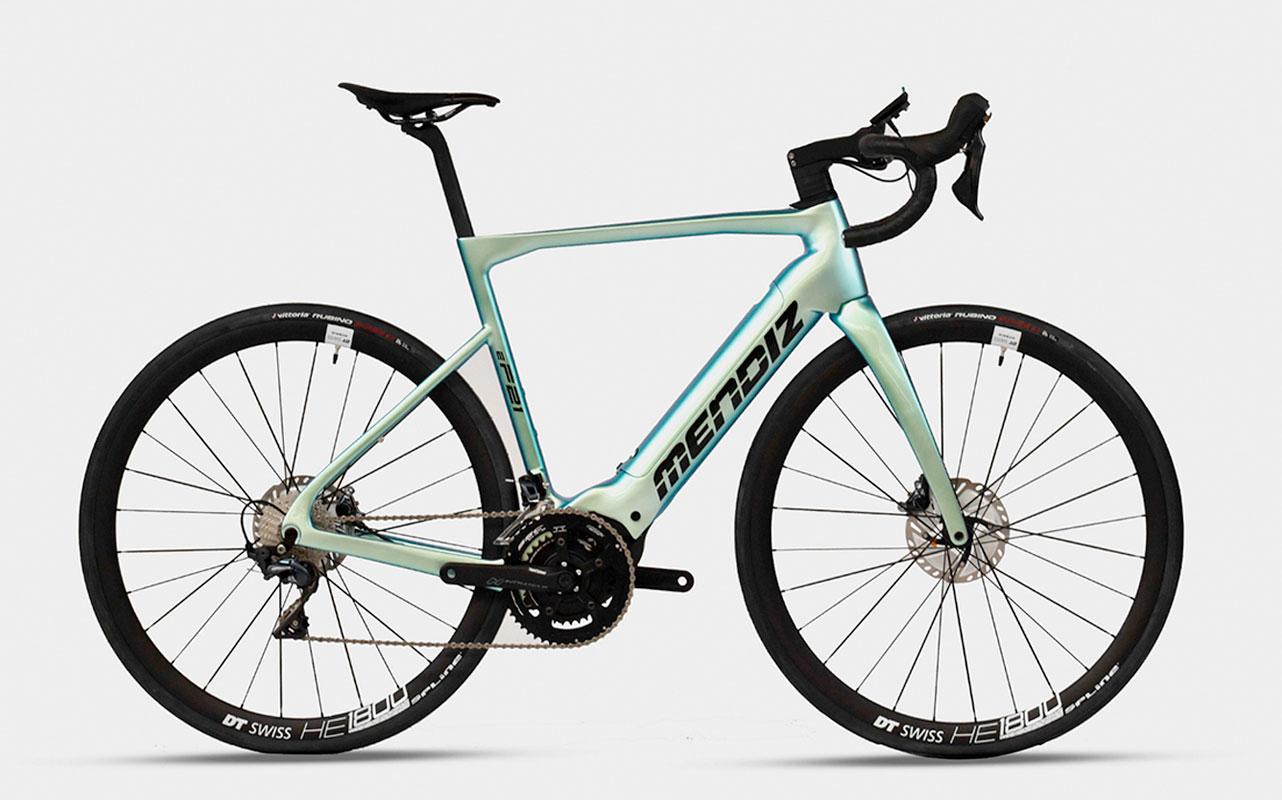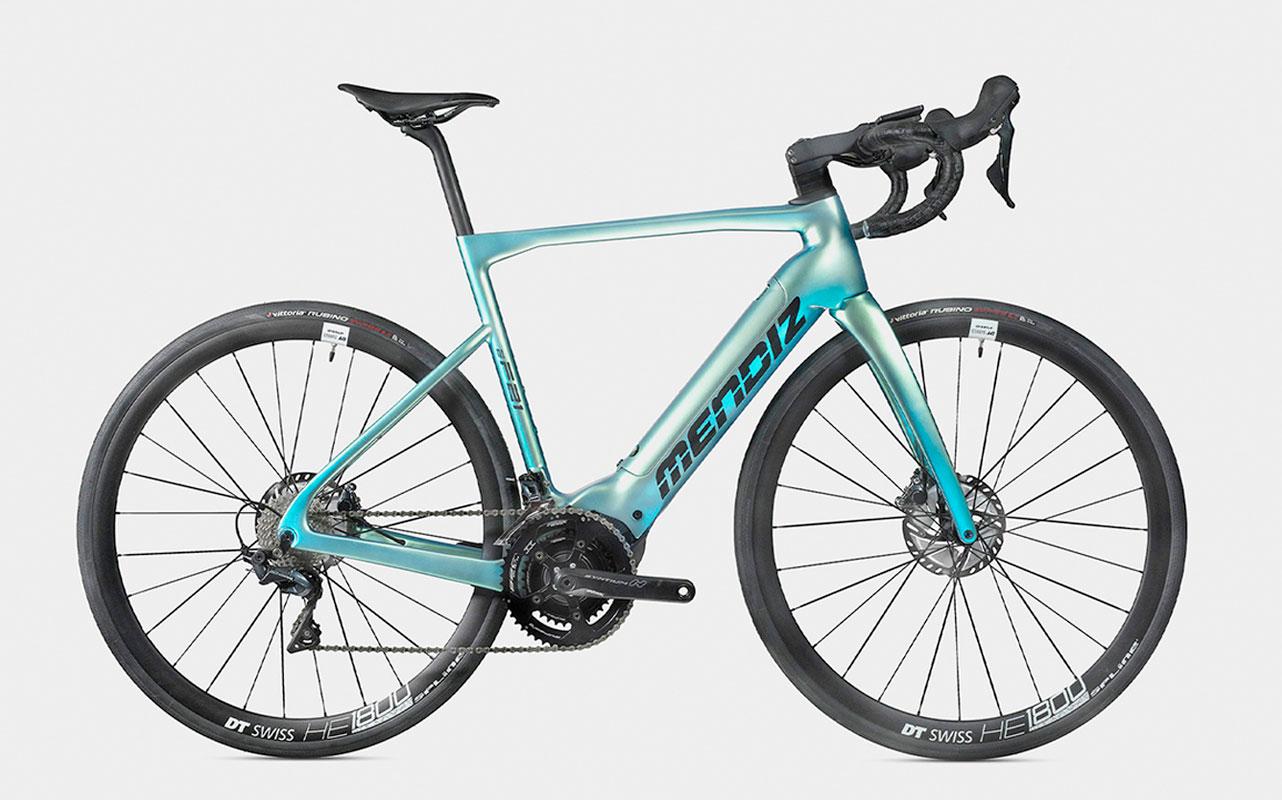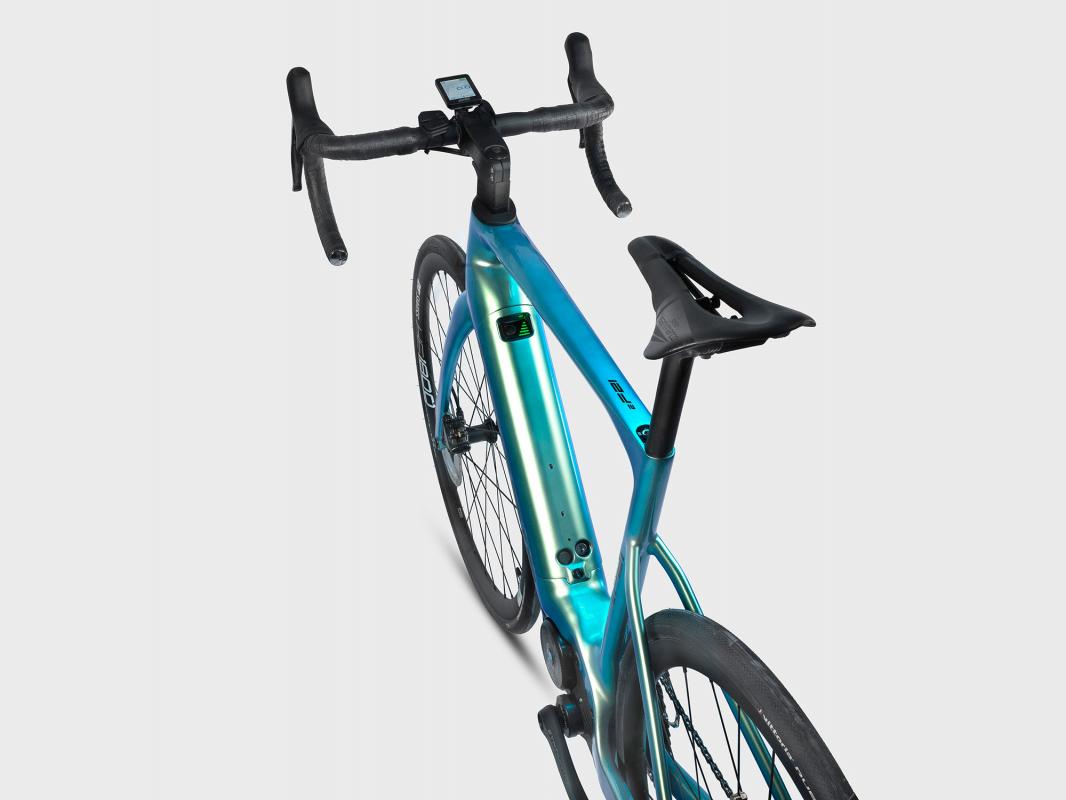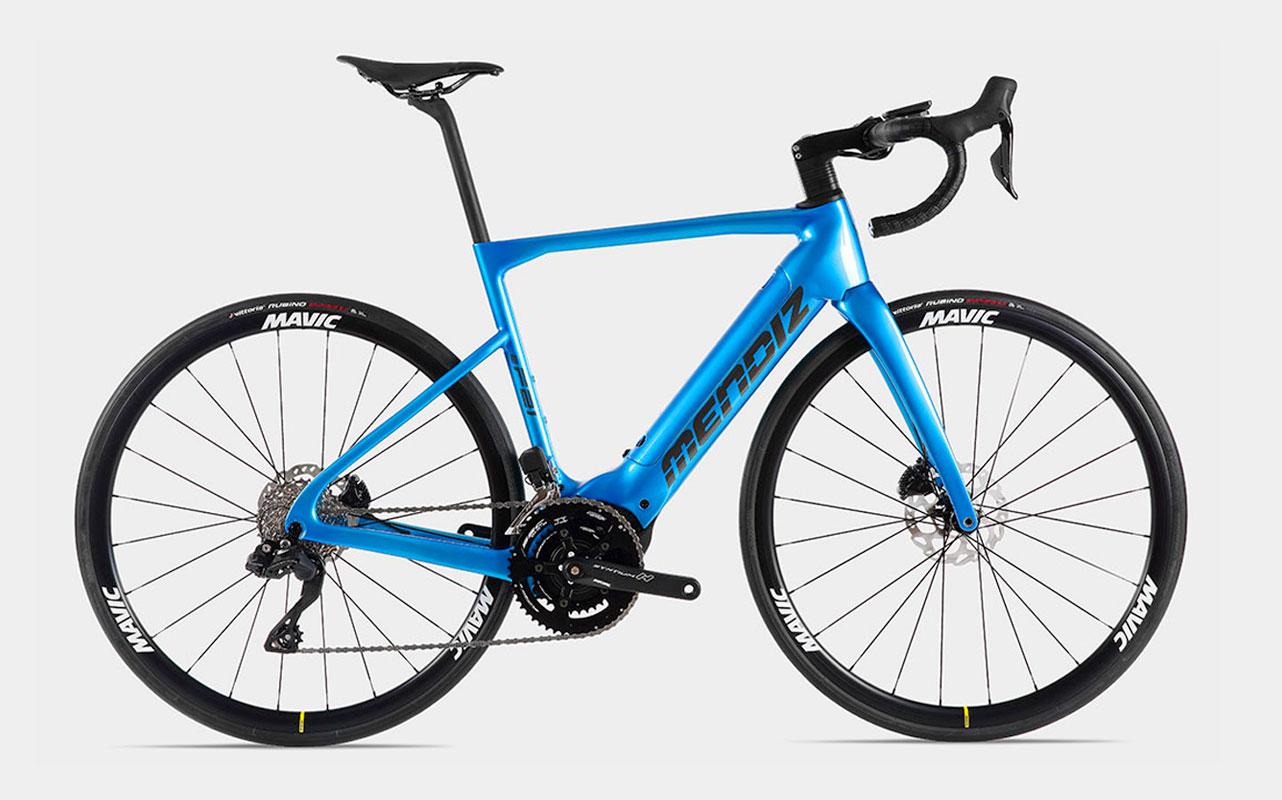 Greater autonomy and comfort
We believe that cycling is for everyone, which is why we've made a bike for all riders. With the new EF21 with Polini motor we break down more barriers and help you go further. Every part of this bike follows this concept, meaning the geometrics are designed for the rider's comfort as an endurance bike.
The EF21 is our contribution to the road e-bike concept. Thanks to the incorporation of the Polini engine, we break barriers and give the possibility to go further. Without moving away from our quest for the essence of cycling, we have developed a new level of road cycling, focusing on the sensations and drive offered by an electric bike.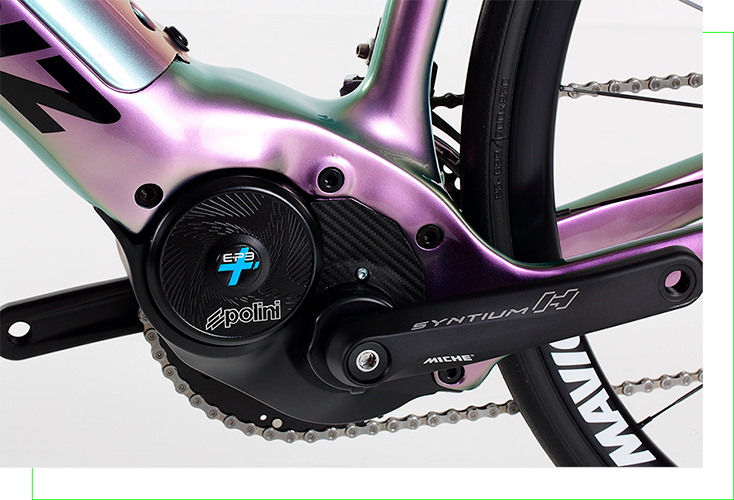 A powerful motor
The Polini is a large motor providing assistance similar to mountain concepts. The motor has a power output of 250 W, with peaks of 500 W and a maximum torque of 75 N/m. The battery that powers it has a capacity of 500 W/h.
The Polini motor has 5 assistance levels, giving the rider the necessary power for every terrain, the Polini motor also allows riding without assistance. In addition, its frame is made of the highest quality carbon, making the bike very light.
As well as being intuitive and easy to read, the Polini display has Bluetooth for mobile connection, making it simple to control your e-Bike.
More information about the motor
MTB
EF21
Every rider is different and we all have our preferences. But you can choose your bike to suit you 100%. Click here to configure yours!
Customize