X30 TR, NO LIMITS TO YOUR MOUNTAIN BIKE ADVENTURES
We have redesigned our previous X30 to offer its best and most updated version, adapting the bike to the needs of the most demanding riders.
Now made of carbon, we've adapted the X30 to Trail and All Mountain, resulting in two all-terrain machines suitable for all types of trails.
It's time to forget about racing, the stopwatch or the obsession with extra kilos. An essentially short frame, 130mm front suspension, a saddle angle and chainstay length very similar to the XC with a noticeably slacker steering angle, make this bike designed to be very manageable and efficient on all types of terrain on our mountain rides.
Efficient, safe and fast on descents. The most versatile of all mountain biking disciplines.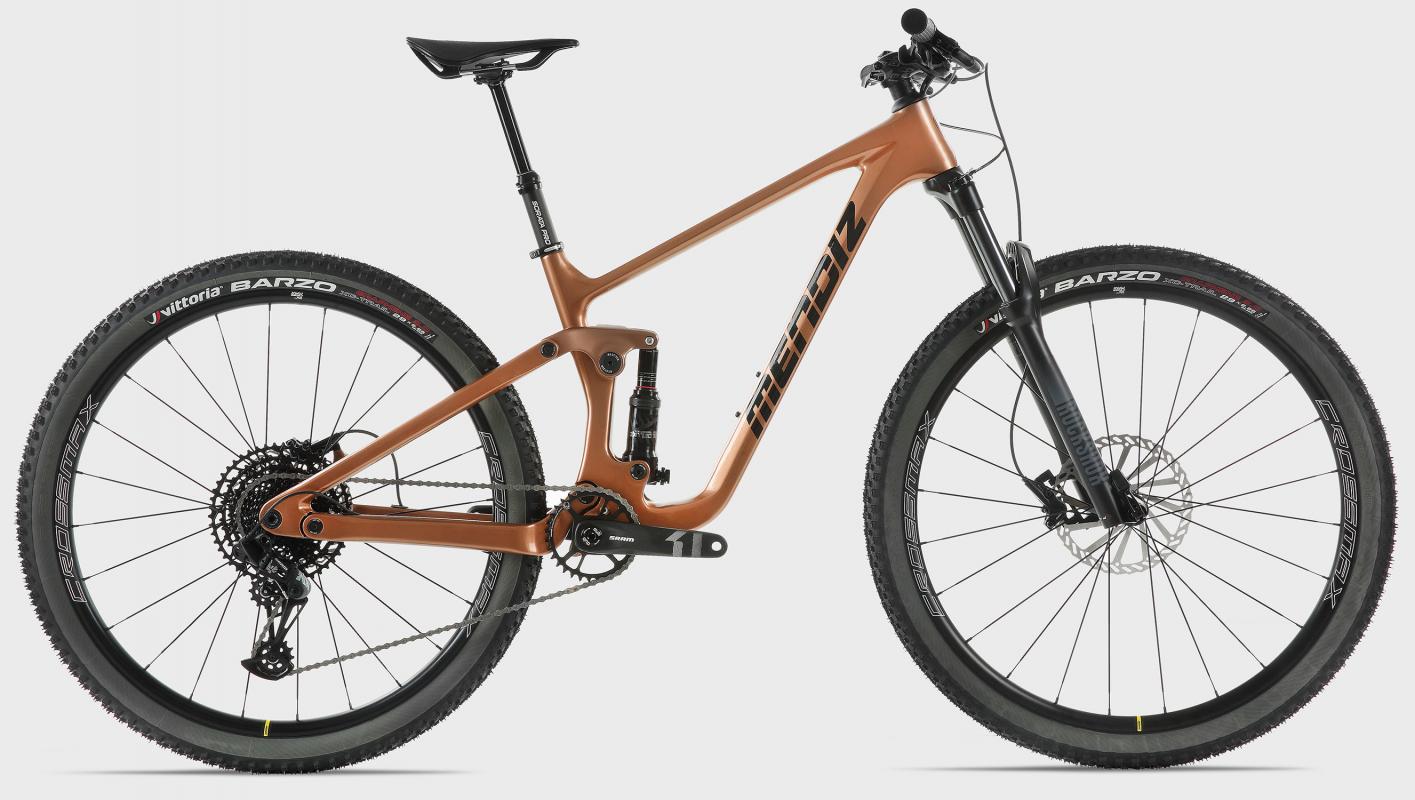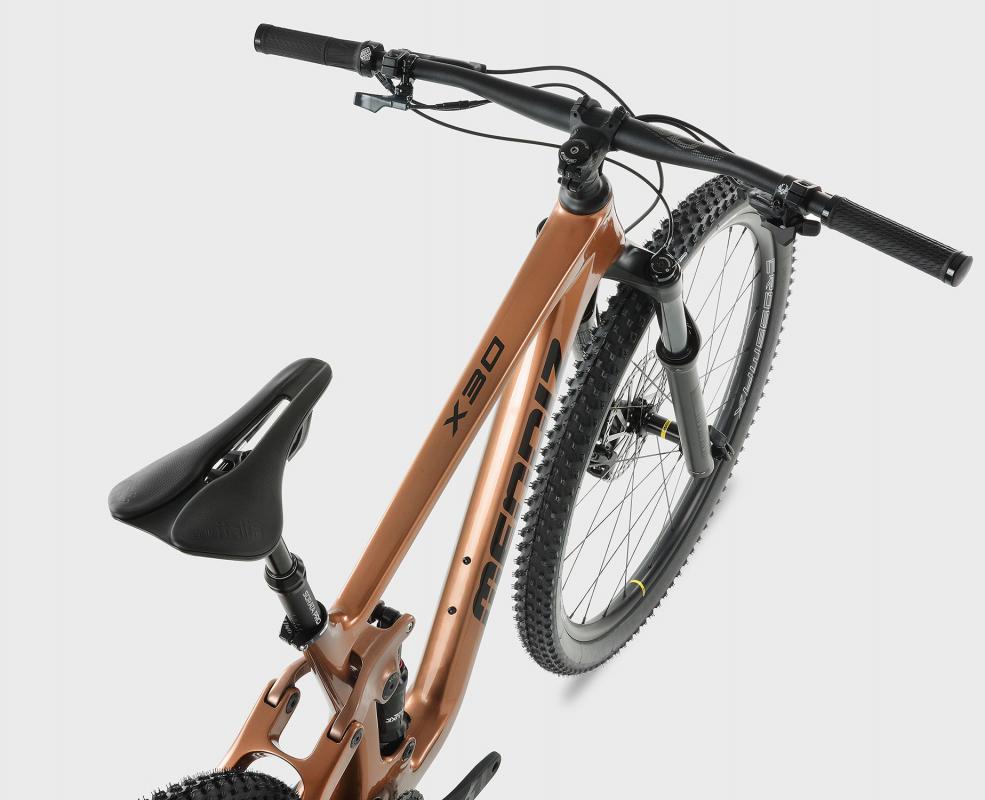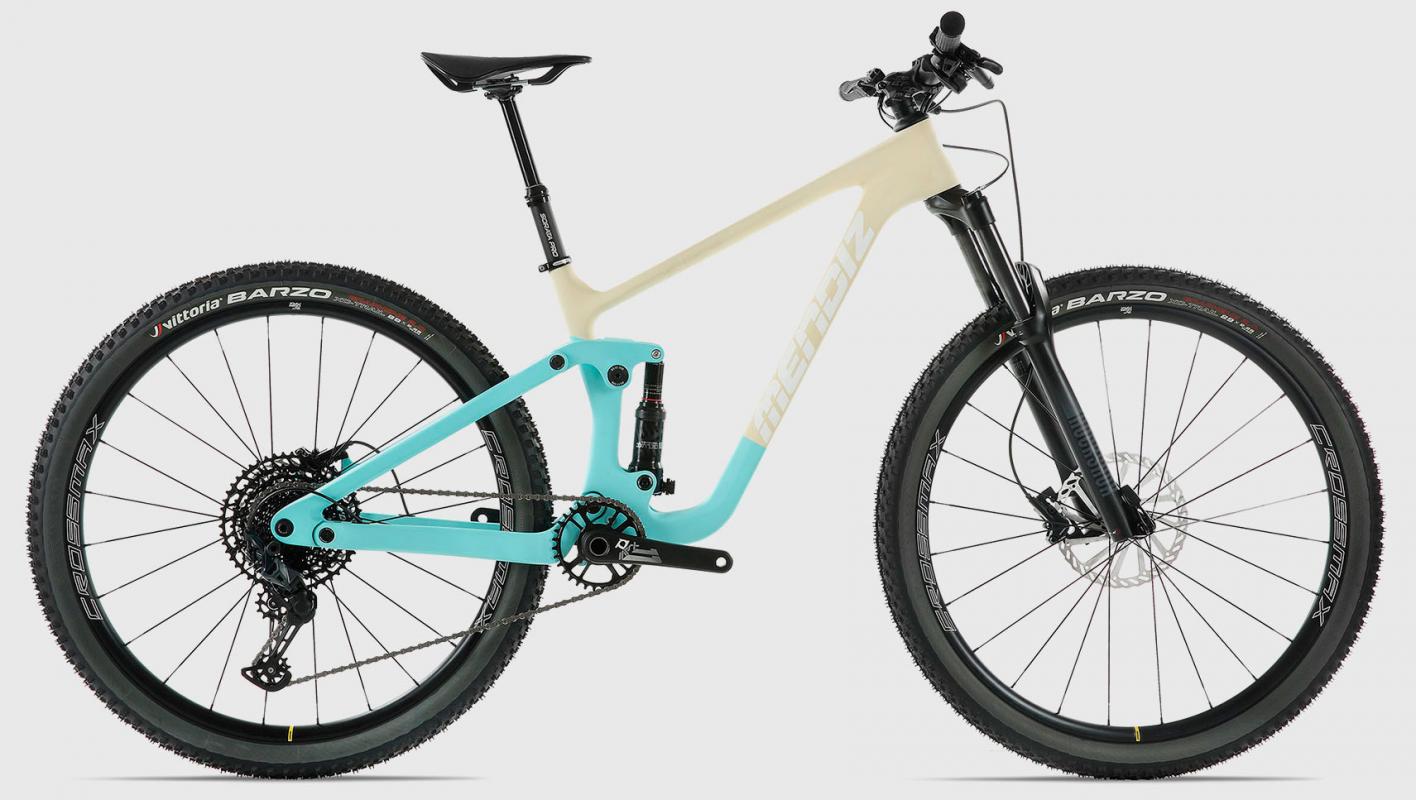 Trail versatility
The X30 TR version is designed with 130mm of fork travel for riders who ride with plenty of climbs and descents.
The fork travel allows for a steeper steering angle, making the bike more stable and safer for steep, bumpy and uneven terrain.
The distance between the pedals and the rear wheel is never reduced during suspension operation, thus ensuring better and more direct transmission of power to the pedal stroke, avoiding the undesirable spring or rocking effect.
If your mountain biking trips are based on riding from forest tracks to trails, passing through areas of technical difficulty and other more manageable ones, or, in short, enjoying your MTB, this is your Mendiz.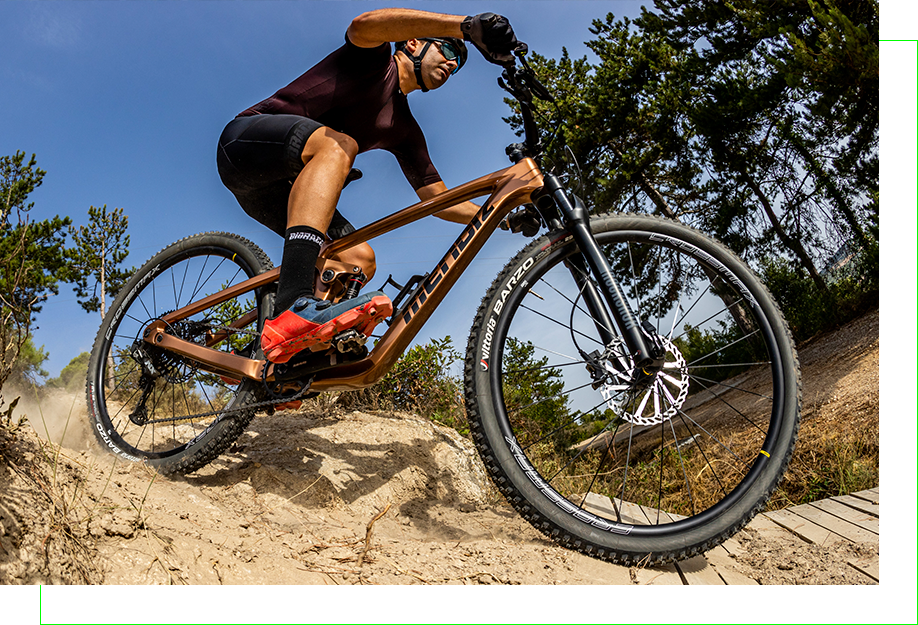 Strong and very lightweight carbon frame
The new X30s come with a carbon frame instead of aluminium, making for a much lighter and stronger bike
Available in two setups, the two X30 modes come equipped with Rock Shox Recon forks and Rock Shox Deluxe Ultimate shocks. In addition, the longer wheelbase provides greater stability in steep terrain and on the most challenging descents
MTB
X30 TR 130MM
Every rider is different and we all have our preferences. But you can choose your bike to suit you 100%. Click here to configure yours!
Customize